21st Century Psychic mediumship & Shamanic Healing Arts offered worldwide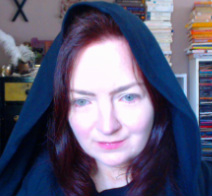 Providing transtemporal, interstellar navigation for the space age soul worldwide. I can help you find clarity, shift energy, clear blocks, source power & move towards your dreams.


Offering psychic readings, Psychic Mediumship, Tarot, Shamanic Divination & healing arts, Usui Tibetan Reiki healing & attunements, aura & chakra balancing, psychic development mentorship, Shamballa multidimensional healing & attunements.
All of my work is spirit led and from the heart. I honor privacy, integrity & trust. You can find the SSP code of ethics I uphold on the services page. Visit education or services page for more details. Please contact me if you have any questions, or if you (or someone you know) would like to be added to my prayer list. I look forward to hearing from you!
All work done by phone, instant message, webcam or email. Payment must be received and validated before service is provided. Length of session to be agreed apon before session begins. All payment to be received via PayPal. You do not need a PayPal account. Pay buttons are located below this text. Please contact me if you have any questions. Also I have a free prayer list for those that wish to be added.
Legal disclaimer: These services are entertainment only & not a substitute for legal, medical or financial advice.